On June 8, 2016 , the Innovation Center for Energy and Transportation (iCET) hosted the " Low Carbon Transportation Transformation" panel at the second China-US Climate Smart / Low Carbon Cities Summit. The goal was to use new technologies, new models and new mechanisms to accelerate low-carbon transportation, cleaning process under the new era as wellas the new driven background. A total of 130 industry leaders attended the event, including mayors from China and the US, all levels of transportation related government leaders, representatives from research institutions, automotive companies, as well as from media and IT travel platforms.
Attending speakers include Mr. Val Huston, Principal Commercial Officer from the U.S. Embassy in China; Mr. Robert Weisenmiller, California Energy Commissioner; Mr. Richard Corey, Executive Officer of California Air Resources Board; Mr. Qingtai CHEN, The Director-General of China EV100; Mr. Yang DONG, The General Secretary of China Association of Automobile Manufactures; Dr. Feng AN, Founder and Executive Director of Innovation Center for Energy and Transportation(iCET); as well as mayors and senior-level governmental officials from Portland City (U.S), Beijing City, Guiyang City, and Jiyuan City, all gathered to share low carbon transportation development experiences. High-level executives from Tesla, BYD Motors, DiDi Chuxing, Uber, AMAP, and other innovative enterprises also discussed topics regarding Sino-US electric, intelligent, and interconnected technological innovative vehicles; the sharing travel mode, big data application and internet traffic were also brought up during the discussion.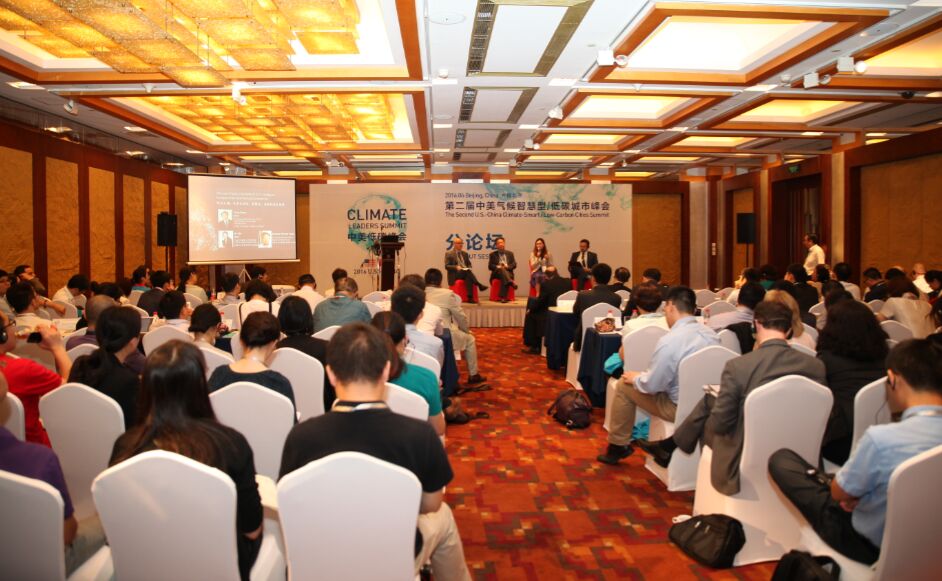 Mr. Qingtai CHEN, The Director-General of China EV100, spoke and emphasized that traffic has become the primary pollutants and the source of greenhouse gas emissions in China's major cities, therefore it is imperative to change the structure of the transportation energy. He believes that electric cars in China serve as a strategic strong point to meet the new energy revolution; it will be combined with the smart grid, distributed energy, distributed energy storage, the intelligent network connectivity and optimization, resulting in China's overall energy efficiency, energy security and reduction of greenhouse gas emissions to a whole new level. Mr. Chen also mentioned that electric vehicles currently appear to be " immature " "uneconomic", and "inconvenient " to manufacturers and consumers, which require government's combined policy to give the society a stable and long-term expectation. At the same time, it is important to pay attention to the way of discovering its own development relying on market forces, but also to encourage new technology to achieve a breakthrough alternative to enter the industry.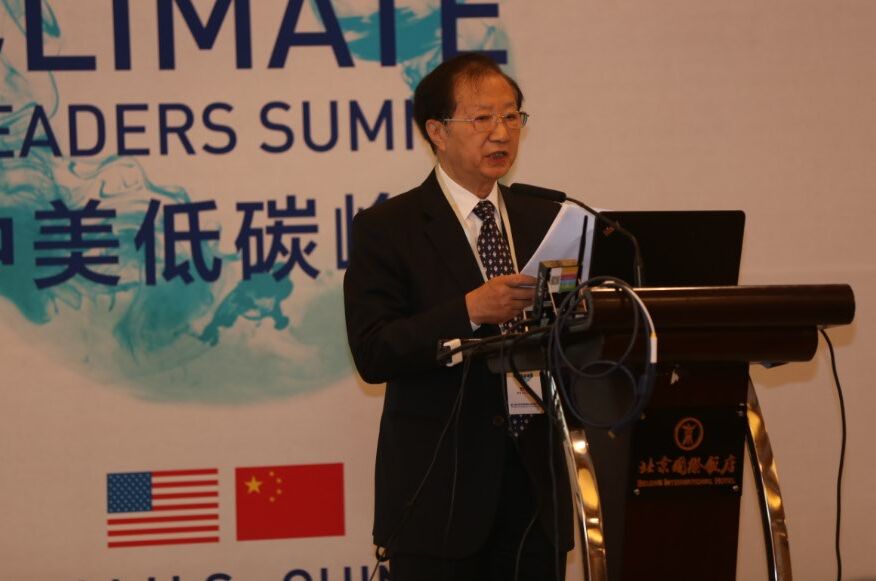 Mr. Richard Corey, Executive Officer of California Air Resources Board, shared the experience of California's Zero Emission Vehicle Program and Implementation. "In California, nearly 50% of greenhouse gases, 80% of NOX and nearly 90 % of diesel particulate matter come from mobile sources. Therefore, we need a combination of plans for solutions, and mechanism of zero-emission vehicles (ZEV) is one of the most important methods. After the implementation of ZEV policy in California, the urban air quality improved significantly, and new energy automobile production and sales also increased greatly, accounting for about half of total US sales of new energy automobiles; this new energy policy has a big positive impact on the promotion of the Chinese auto market.
Ms. Xiaosong LI, Deputy Director of Beijing Municipal Commission of Transport, introduced "Beijing Transportation Efforts Towards a Low Carbon City" by improving structure and optimization of transportation energy, encouraging application of innovative transportation technology and infrastructure construction, as well as strengthening publication and promotion. Ms. Li mentioned that by the end of 2015, there were 22000 new clean energy vehicles promoted in the public domain in Beijing, and 13400 new clean energy vehicles were promoted in the private sector; these results are able to reduce annual consumption of 340 million liters of gasoline and diesel, which is equivalent to a day of CO2 absorption of three Beijing sized grass fields.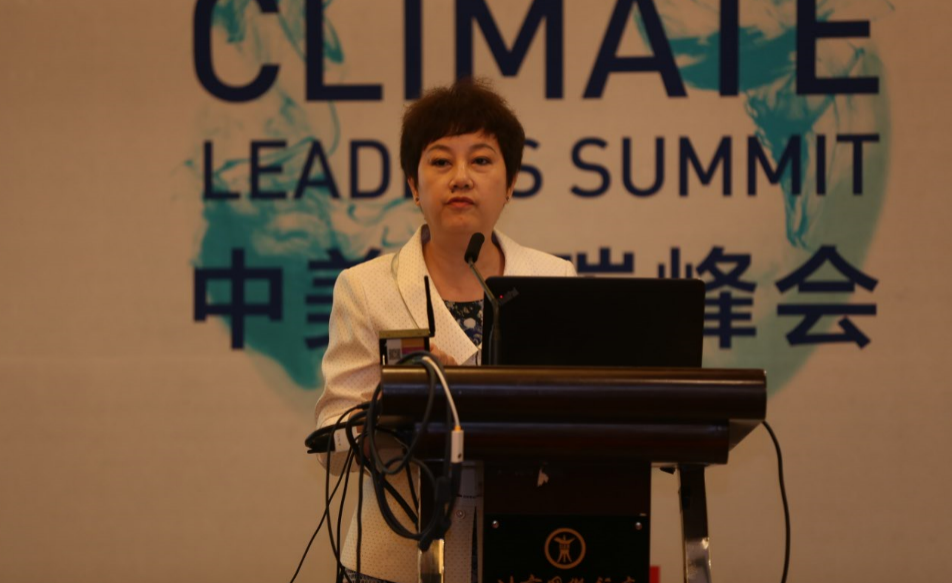 Mr. Shaorong CHEN, Executive Deputy Mayor of Guiyang city, Guizhou Province, stated "Currently, 40% of Guiyang air pollution come from vehicle exhaust emissions, therefore, the city of Guiyang has made considerable efforts in top-level design of low-carbon transportation, as well as efforts in applications of transportation big data, and promotions in clean new energy vehicles, in which the cleaning process of buses has reached 100%." It is worth mentioning that Guiyang really applies big data to upgrade clean transportation development; it not only successfully applied big data to urban road traffic lights optimization, bus signal priority, operation of vehicle, operation of fuel consumption, and emissions monitoring, public travel information service and travel survey data, etc., but also emerged application of big data software such as 'Huo Che Bang', 'Ting Zai Na, 'Guiyang Bus APP' etc." By the end of 2015, "Huo Che Bang" has helped save fuel costs of 50 billion RMB nationwide, reduced carbon dioxide emissions of 27 million tons, has been greatly beneficial to the society.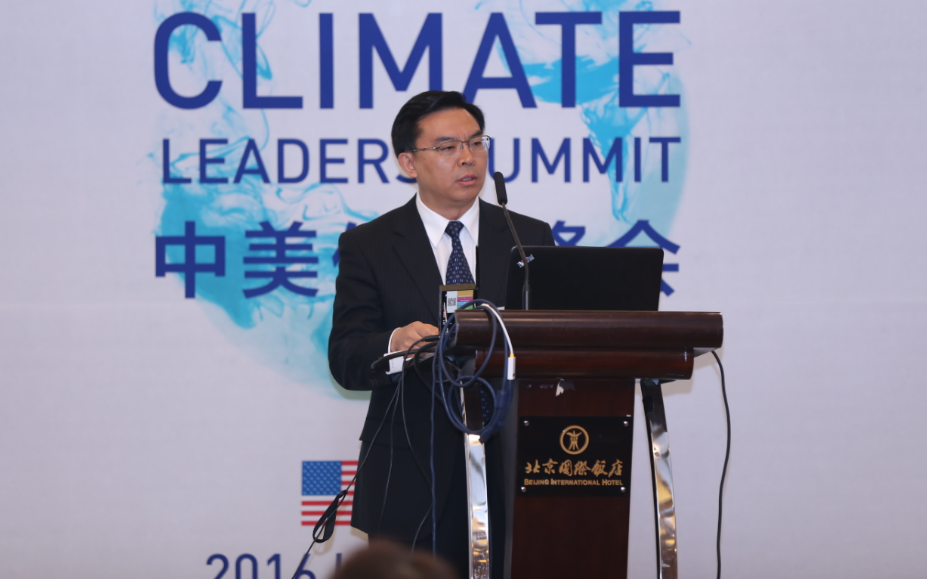 Mr. Jiang TAN, Deputy Mayor of Ji Yuan City, Henan Province, spoke from many aspects in terms of management, technology, sources, internet, new energy vehicles and other analysis of Jiyuan City's achievements in low-carbon transportation. Jiyuan city enabled its green travel through the establishment of a public travel service system, intelligent query bus arrival information, an intelligent taxi-calling system, and a intelligent internet platform. At the same time, it also achieved its energy saving targets.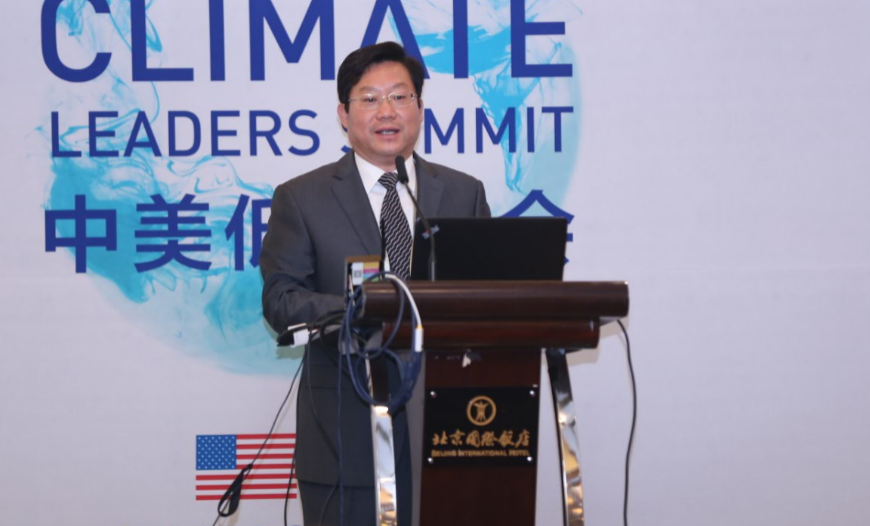 "The transportation emissions in Portland also accounts for 40% of the total emissions," said by Mr. Josh Alpert, Chief of Staff of Portland City, Oregon, "Our main method of reducing emissions is by improving the transportation system and the development of electric cars; The city of Portland improves its transportation system bases on its secured and open data systems, intelligent connected systems, and information collecting systems. And through zero-emission vehicles mechanisms, Portland is able to promote the development of electric vehicles."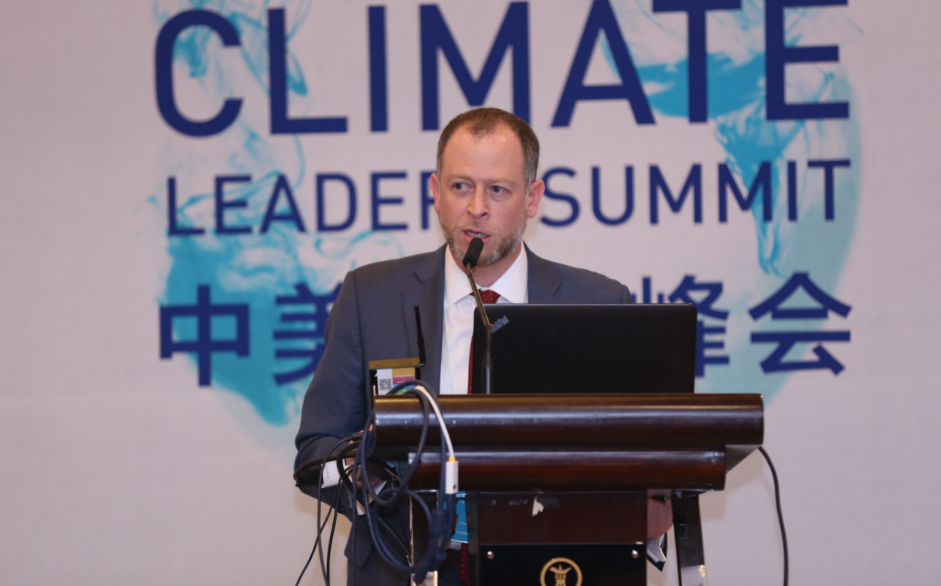 In the discussion session of "Innovation in EVs, Intelligent Transportation and Vehicle Connectivity", Mr. Yang DONG, The General Secretary of China Association of Automobile Manufactures, says that with the United States, Japan, Europe and other domain driven markets, China spawned a large number of electric vehicle manufacturers, infrastructure builders, and countless pioneer users by promoting a parallel mode with government promotion and market driven action, catalyzing technology and market maturity. Mr. Dong expects the next Chinese new energy vehicle era to develop at a faster pace. He also called attention to the development of smart cars; he thought, in the field of smart cars, without China's participation nor the success of Chinese market, other countries will not succeed.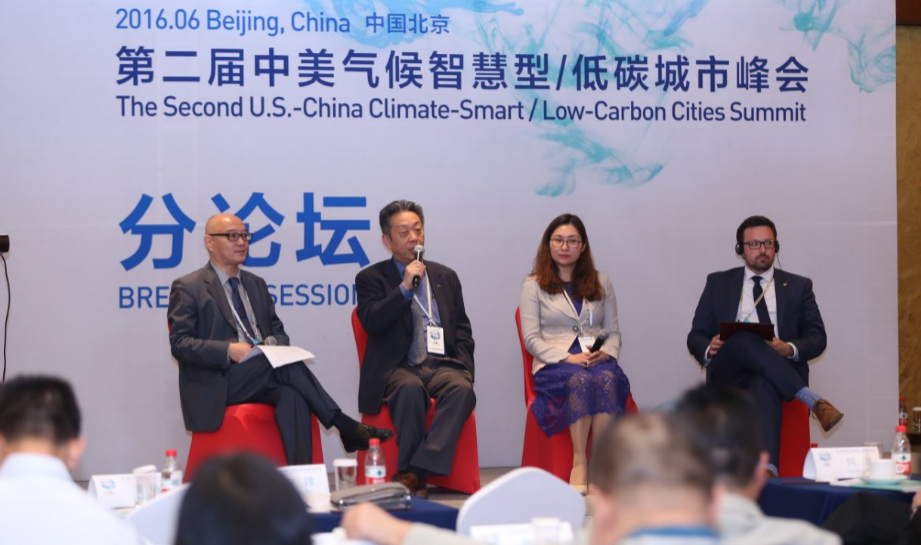 Ms. Lin TAO, Vice President of External Affairs, Tesla Motors China, says, "While electric vehicles are environmentally friendly, it is still difficult to form the first element of consumer purchase decisions. For the society to fully accept electric cars, it is important to provide consumers with a product experience beyond imagination, therefore, electric car innovation is the topic that most companies need to spend time and effort on." Ms. Lin mentioned Tesla's commitment to accelerate the transportation direction towards a sustainable energy transition; Tesla hopes to work with all businesses together to provide new energy for the development of electric vehicle industry, and continues to promote electric, intelligent and interconnected vehicles.
Mr. Zachary Samuel Kahn, U.S. Governmental Affairs Director of BYD Motors, says, "As the world's largest manufacturer of electric vehicles, BYD will not only be limited to the plug-in hybrid vehicles, we will put more efforts on pure electric vehicle research and production in the future; BYD will also not be limited to only vehicles, the company will also continue to improve innovation in research and in energy storage battery, in order to achieve a true zero-emission and environmentally sustainable and healthy development" Through cooperation and innovation among enterprises in different countries, joint implementation is an important means to accelerate global low-carbon transportation and cleaning process.
Industry leaders from Didi Chuxing, Uber and AMAP gathered to discuss "Ride-Sharing, Big-data & Connected Transportation". Mr. Wang Xin, vice president of Didi Chuxing, says, "The combination of commercial gain and technology innovation is the environmentally sustainable behavior. The reason for Didi's success and its rapid growth is by meeting people's travel demand, as well as maximizing the environmental benefits" He also mentions that Didi's subsidy is only a marketing tool, however, it is not sustainable; subsidies are just for cultivating the market and the users, eventually, in order to meet customer needs, good experiences are the key elements. "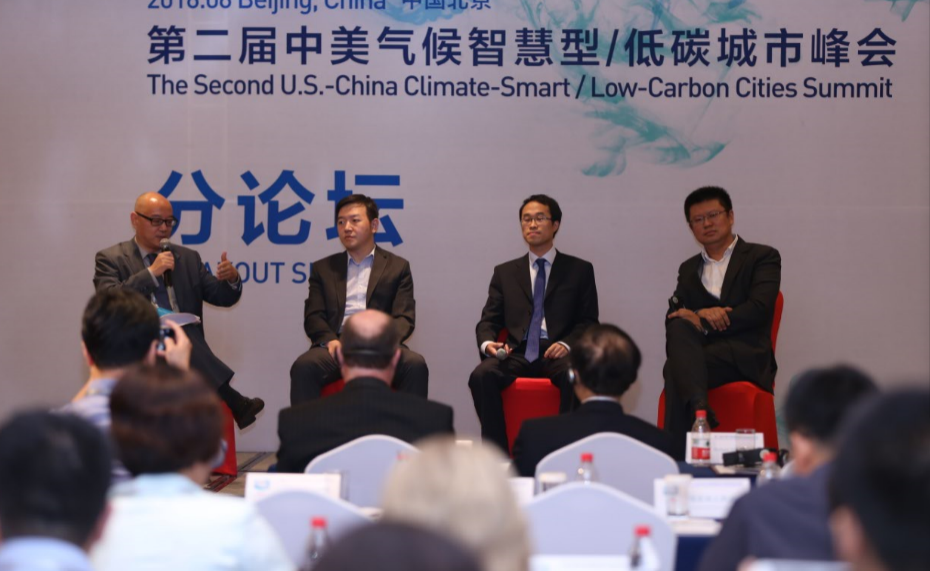 " Car-Hailing application is the third way to travel in addition to traditional public transportation and private transportation, which is also called shared transportation travel mode. Its appearance is able to address and solve the structural needs of urban transportation and urban transportation infinite supply contradictions; Uber hopes to eventually achieve zero wait time, zero emissions, and zero empty seats to help alleviate the structural problems, and ultimately to achieve green travel, and reduce traffic emissions," says Mr. Yuren NIE, Uber China Research Institute Lead, " Uber launched ' car pool 3.0 ' multiple car pooling' and other travel modes to greatly improve vehicle utilization."
As the "backstage" service provider for a new mode of transportation for travelling, AMAP software has grown rapidly in recent years, Mr. Zhenning DONG, Vice President of AMAP, said that there are more than 500 million users of AMAP for travel decision-making; AMAP effectively avoids peak congestion, reduces carbon emissions (currently, AMAP saves four million hours of travelling for its users, which converts into carbon emissions of about 43 tons). In addition, AMAP shows and opens up its data freely to Tsinghua University and a number of governments and universities, which ultimately improves travel efficiency in cities through big data, artificial intelligence and computational techniques.
Innovation Center for Energy and Transportation (iCET) also organized "Unlocking Sustainability Actions in Urban Transportation using Big Data: Press Release of Live-Cycle Methodology and Pilot Application". This event is to share the preliminary results of the Chengdu-based Live-Cycle Methodology applications in the field of sustainable transportation development. Live-Cycle Methodology is based on the global value chain analysis of big data to quantify the impact of greenhouse gases for the community, the environment and the economy. The project encourages public-private collaboration to develop and use the MRV (Measureable, Reportable, Verifiable) standard as a tool to tackle climate change challenges in the transportation sector.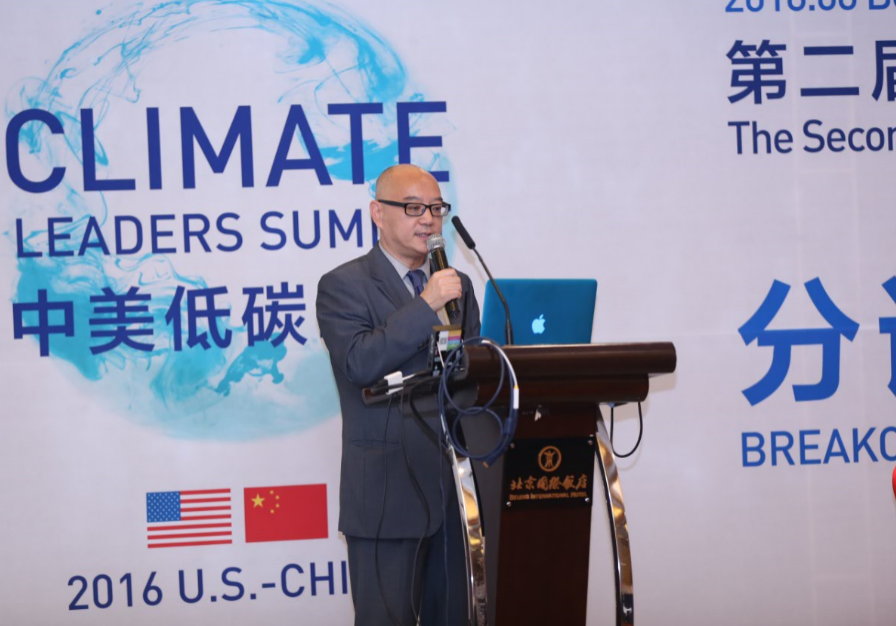 iCET, registered independently in Beijing and California, is a professional non-profit think tank organization. iCET's work mainly focuses on clean transportation, clean technology, sustainable development and other areas of innovation. Founded in 2006, in the past 10 years, the Innovation Center for Energy and Transportation has established prestigious reputation, strong policy, and great public influence in the areas of energy and climate change.